---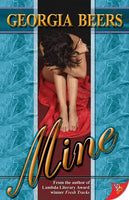 What happens when you've already given your heart and love finds you again?

Three years after Courtney McAllister loses her partner in a car accident, she's finally trying to move forward. She's even dated half heartedly over the past year, but no one is able to penetrate her emotional barricades until she meets aggressive real estate broker Rachel Hart. Despite Rachel's cool facade, Courtney is drawn to her—when she isn't furious with her. Still, despite an undeniable attraction, Courtney has given her heart once and doesn't have room for that kind of love in her life again. Rachel isn't looking for love, especially not with a woman who belongs to someone else, and taking second place has never been her long suit.
Used. Paperback. Good condition. Some wear and tear. Minor damage to the bottom corners.