---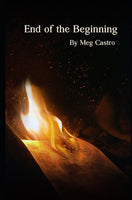 The World of Izar has known relative peace throughout it's Second Age. The last few years have changed that. Strange and terrifying events are happening, spreading out across the globe. Vanishings, deaths that can't be explained, and natural disasters never seen in parts of the globe. Rumors spread of a discord happening between a pantheon of Gods that still reside in the mortal realm. Rumors that are being silenced by certain groups.
Four friends from childhood have been thrust into an impossible task by the Council of Find the cause of the strange occurrences. They each come from different paths. In school these differences were not an issue, but now as adults it could break them apart.
Taslan Strum has the unique ability to communicate with dragons, as a sorcerer he also struggles with the horrors around his birth and what that could mean for the power he wields. Thierren Hass has earned respect from healers and doctors throughout the world, yet his parents have been pushing him to live a life that would be a lie. Arngrierr Thodeson has struggled throughout his life, now he must find a new direction after the slaughter of his family without succumbing to the rage. Edelberg Smythe has always lived a life of fun and adventure, yet he carries a deep secret from two of his friends and it's a secret that could tear them apart for good.
As they try to learn the truth of what is happening, they must also learn to except who they truly are. But how can four sorcerers truly go up against Gods? Can the alliances they forge across the way help them save their world or are they already to late?
Used. Paperback. Good condition. Minor wear and tear. Some minor shelf wear to the bottom of the book. Minor damage to the spine and corners of the book.