---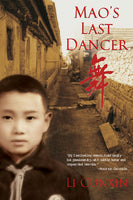 Raised in a desperately poor village during the height of China's Cultural Revolution, Li Cunxin's childhood revolved around the commune, his family and Chairman Mao's Little Red Book.

Until, that is, Madame Mao's cultural delegates came in search of young peasants to study ballet at the academy in Beijing and he was thrust into a completely unfamiliar world.

When a trip to Texas as part of a rare cultural exchange opened his eyes to life and love beyond China's borders, he defected to the United States in an extraordinary and dramatic tale of Cold War intrigue.

Used. Paperback. Good condition. Some minor wear and tear. Minor shelf wear to the bottom of the book. Minor damage to the top of the book.