---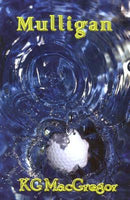 The days are long and lonely for Louise Stevens, whose retirement dreams were shattered by the sudden loss of her partner. All of that changes when she meets Marty Beck, a flirtatious, fun-loving, and infuriating golf pro who pushes her buttons―including one button she thought didn't work anymore.

Marty is intrigued by the pretty Louise, a newcomer to the Pine Island Golf Club with a beautiful swing, but a disposition that needs work. Certain they can eventually be friends, she's stymied when her good-humored overtures are rejected.

Love can come along at any time, even in the golden years, and even for two women who don't expect it at all. Though a shaky start nearly dooms their romance, something tells Marty and Lou that this one might be worth a Mulligan. 
Used. Good condition. Some wear and tear. Minor shelf wear to the bottom of the book.