---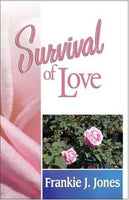 What do you do when you fall in love with your best friend's daughter?
Denise and Jody have been best friends for over 35 years. They've been through everything together, always finding comfort and solace in their enduring friendship. After living apart for years, they're now following their lifelong dream of opening their own flower shop together. Life has never been better.
The last time Jody met Denise's daughter, Ellen was nothing more than a seventeen-year-old whiney, spoiled brat. So when Denise announces that the now twenty-six-year-old Ellen is returning home with a broken heart, Jody can't help feeling a total lack of sympathy for the younger woman. But then Denise tells Jody that Ellen has confided that she's a lesbian…and who better than Jody to take Ellen under her wing and show her the lesbian life in San Antonio?
Jody cannot believe that the once spoiled child has grown into such a kind and exquisite woman. She and Ellen find their attraction for each other overwhelming, but can they confront and overcome all of the challenges that lay ahead?
Not only is Denise furious about their new relationship, but Ellen's ex-lover has come to town to try to win her back…and then there's something even more devastating that could threaten to tear all of them apart forever.
Used. Paperback. excellent condition. Minimal wear and tear. Minor shelf wear to the top of the book.