---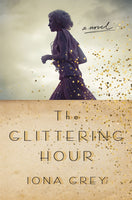 An unforgettable historical novel about true love found and lost and the secrets we keep from one another from an award-winning author.

Selina Lennox is a Bright Young Thing. Her life is a whirl of parties and drinking, pursued by the press and staying on just the right side of scandal, all while running from the life her parents would choose for her.

Lawrence Weston is a penniless painter who stumbles into Selina's orbit one night and can never let her go even while knowing someone of her stature could never end up with someone of his. Except Selina falls hard for Lawrence, envisioning a life of true happiness. But when tragedy strikes, Selina finds herself choosing what's safe over what's right.
Used. Hardback. Some minor wear and tear. Minor shelf wear to the bottom of the dust jacket. Emblem on the front stating it's a book of the month book.