---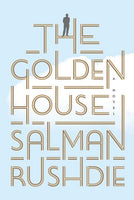 On the day of Barack Obama's inauguration, an enigmatic billionaire from foreign shores takes up residence in the architectural jewel of "the Gardens," a cloistered community in New York's Greenwich Village. The neighborhood is a bubble within a bubble, and the residents are immediately intrigued by the eccentric newcomer and his family. Along with his improbable name, untraceable accent, and unmistakable whiff of danger, Nero Golden has brought along his three adult sons: agoraphobic, alcoholic Petya, a brilliant recluse with a tortured mind; Apu, the flamboyant artist, sexually and spiritually omnivorous, famous on twenty blocks; and D, at twenty-two the baby of the family, harboring an explosive secret even from himself. There is no mother, no wife; at least not until Vasilisa, a sleek Russian expat, snags the septuagenarian Nero, becoming the queen to his king—a queen in want of an heir.

Our guide to the Goldens' world is their neighbor René, an ambitious young filmmaker. Researching a movie about the Goldens, he ingratiates himself into their household. Seduced by their mystique, he is inevitably implicated in their quarrels, their infidelities, and, indeed, their crimes. Meanwhile, like a bad joke, a certain comic-book villain embarks upon a crass presidential run that turns New York upside-down.

Set against the strange and exuberant backdrop of current American culture and politics, The Golden House also marks Salman Rushdie's triumphant and exciting return to realism. The result is a modern epic of love and terrorism, loss and reinvention—a powerful, timely story told with the daring and panache that make Salman Rushdie a force of light in our dark new age.
Used. Paperback. Good condition. Some wear and tear. Minor shelf wear to the bottom of the book and the bottom of the  spine. Minor damage to the bottom of the back cover. Some very minor damage to the corners and the spine of the book. Red sharpie mark on the bottom of the book.