---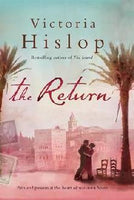 Beneath the majestic towers of the Alhambra, Granada's cobbled streets resonate with music and secrets. Sonia Cameron knows nothing of the city's shocking past; she is here to dance. But in a quiet café, a chance conversation and an intriguing collection of old photographs draw her into the extraordinary tale of Spain's devastating civil war.

Seventy years earlier, the café is home to the close-knit Ramírez family. In 1936, an army coup led by Franco shatters the country's fragile peace, and in the heart of Granada the family witnesses the worst atrocities of conflict. Divided by politics and tragedy, everyone must take a side, fighting a personal battle as Spain rips itself apart.

Used. Good condition. Some wear and tear.  Medium wear and tear to the bottom of the book. Medium damage to the corners of the book. Price marked in pencil.